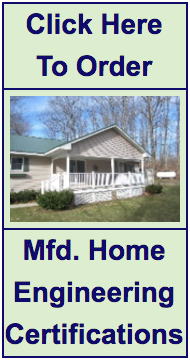 HOME INSPECTION

You've already found and fallen in love with your home. Let me ensure you have full confidence moving forward.

Permanent Foundation Certifications / HUD Compliance Certification
Some lenders require a HUD engineering foundation certification of Modular, Manufactured and Mobile home.

​11 Month Inspection
Most new construction homes come with a 12 month warranty from the builder. You should consider an 11th Month inspection before to discover any latent defects and issues before your warranty expires.

Pre-Listing/Move-In Certified
A Move-In certified home has been Pre-Inspected, which means that the seller can confirm that there are no major systems in need of repair or replacement, as well as no known safety hazards.
​
New Construction/Remodel
Building a new home, or remodeling your own? Want to make sure it is built properly and safely?

Draw
Reduce lender risk and provide a speedy draw request process

WDO
Commonly referred to as a "Termite Inspection". This is an inspection on a home for visible and accessible evidence of an infestation or damage by wood destroying organisms. Usually this means subterranean or dry wood termites, but will also cover wood destroying beetles and wood destroying fungi.


​
Zachary M. Hooper
​G&E Inspection and consultation
Fairfield, IL
​618-919-0110
Copyright 2018